2030 is the target year for the SDGs.
That will be the 100th anniversary of Pacific Industrial's founding.
We are promoting efforts under the slogan of the SDGs.
The SDGs are goals shared by all humankind as set out in "the 2030 Agenda for Sustainable Development" proposed by the United Nations in 2015. Based on these goals, the Pacific Industrial Group is promoting sustainable management.
We think that our business activities are based on the sustainability of the environment and society, and from a long-term perspective, we conduct sustainability management that creates positive value for the natural environment and stakeholders, and reduces negative impacts.
Based on the goals and targets of the SDGs, we identify material topics (important issues) in this sustainability management, clarify the relationships between material topics and the SDGs, and thinking that those initiatives will contribute to the achievement of the SDGs, work on them in an integrated manner with business activities.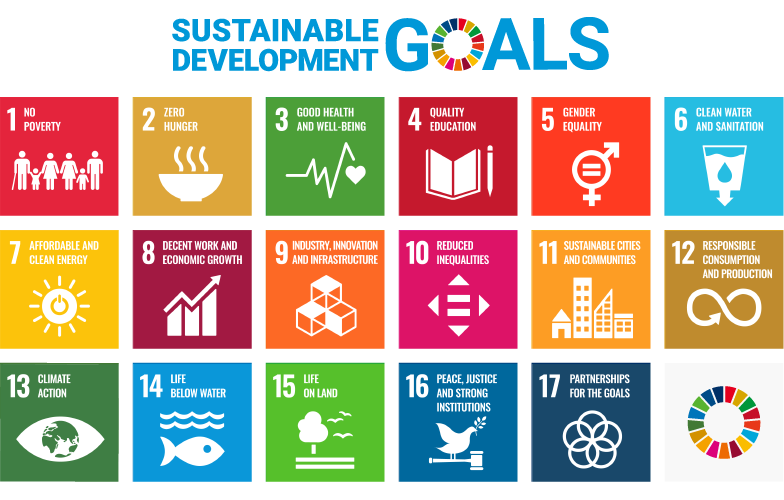 The following describes the initiatives that we recognize as closely related to the SDGs.
We will minimize our environmental load by 2050.
As a company that operates globally while enjoying the blessings of the global environment, we are striving without end to reduce the global environmental load, mitigate climate change and adapt to it so that future generations can continue to live with the blessings of nature. Having grasped the impacts on the global environment from a medium to long-term perspective and recognizing the need to act, we established our policy and targets for the period to 2050 as the "PACIFIC Environmental Challenge 2050" and are working with all our power to reduce CO2 emissions and the environmental load while setting medium-term targets towards its achievement. We also support the Task Force on Climate-related Financial Disclosures (TCFD) in 2021, understand the risks and opportunities of climate change, and promote strategic initiatives.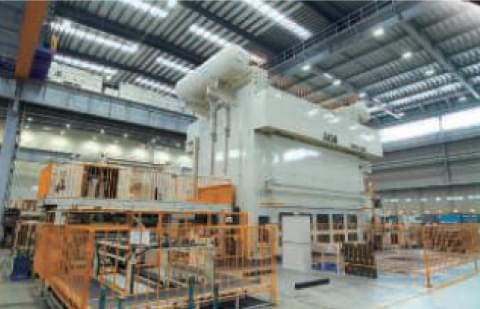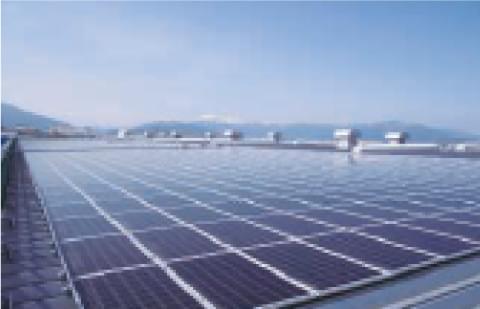 Reduction of CO2 emissions during production.
Cold-stamped ultra-high tensile strength steel (UHTSS).
Aiming to achieve net zero CO2 emissions by 2050, the company is actively proposing the cold stamping method, which emits about 90% less CO2 than the hot stamping method and requires high technological capabilities, for the processing of UHTSS materials, our main products. Doing this helps reduce CO2 emissions during production and allows us to contribute to the reduction of CO2.
Apart from this, we are working hard to reduce energy consumption and CO2 emissions, including improvement activities like energy conservation in daily operations and the incorporation of CO2 emissions into the decision-making process for capital investments based on the introduction of internal carbon pricing (ICP).
In addition, we are promoting the introduction of renewable energy positively.
SDGs Indicators 7.3.1

SDGs Indicators 7.2.1

*Excluding domestic subsidiaries
Particularly relevant SDGs targets
7.2 7.3 13
Promoting contributions to sustainability through business and products
Based on our responsibility as the world's top company for tire valves, which support the safety of a mobile society, we are working positively on the reduction of the environmental load with lifecycle assessments (LCA), namely weight reduction of body parts, the reduction of CO2 emissions during production and the production of recyclable products. Further, we are promoting development of new products and products for electrified vehicles that can contribute to the achievement of the SDGs by using our core technologies under the slogan "development of products that can contribute to society."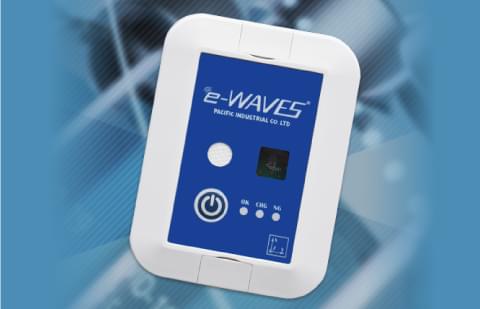 Reduction of CO2 emissions by weight reduction
The company's stamped products for automobile bodies realize improved fuel efficiency as a result of vehicle weight reduction. For example, with cold stamped UHTSS products, it is estimated that CO2 emissions can be reduced by about 34 kg for a global midsize car model (100,000 km/car). As these are installed in one million vehicles a year, the contribution to CO2 reductions throughout the lifecycle will be great.
Particularly relevant SDGs targets
13
Sales ratio for electrified vehicle products
In the midst of the global shift to electrified vehicles, the company is also working on strategies such as the strengthening of sales of control valve products for automotive heat pump air conditioners, wheel cap and urethane products demand for which is increasing because of electrification. We have been developing environmentally friendly product that can contribute to the spread of electrified vehicles toward carbon neutrality.
Particularly relevant SDGs targets
7.2 7.3 13
Contributions by new products
Based on the company's core technologies, we are strengthening the development of products that benefit society. For example, e-WAVES that enables real-time monitoring of conditions during transportation, is being used in the transportation of COVID-19 vaccines and food, and is contributing to the reduction of vaccine disposal losses and food loss.
SDGs Indicators 9.5.1

Particularly relevant SDGs targets
3.3 12.3
Management that values people
We think that "people" are the most important driving force for creating value sustainably. To give this idea shape, in 2020 we formulated a human rights policy, and in addition to promoting efforts to respect the human rights of our stakeholders, we established diversity and inclusion as one of our material topics. We are promoting the creation of workplaces where everyone can demonstrate their abilities in their own way and the fostering of a culture in which people can take on challenges.
Apart from that, we are focusing on initiatives for safety, which is an extremely important issue for the manufacturing industry, and health management, which has increased in importance.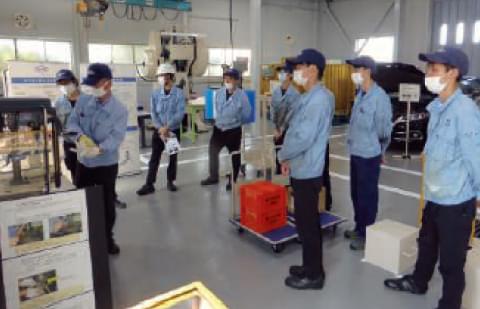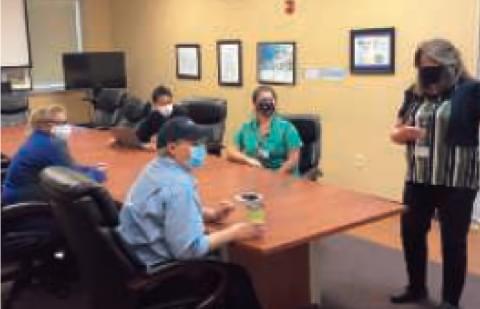 Initiatives for the respect of human rights
The company has formulated a human rights policy in February 2021 with responsibility for respect of human rights increasing in business worldwide. The human rights education was added to our education program. We engage with experts and NGOs, and carry out due diligence to ascertain whether or not our business infringes the human rights of stakeholders. In combination with that, we are promoting diversity and inclusion, and promoting initiatives that enable all employees to demonstrate their abilities, including the active participation of women. Based on the recognition that human rights violations cannot be eliminated entirely, we think it is important to continue efforts to reduce negative impacts.
SDGs Indicators 5.5.2

Particularly relevant SDGs targets
5.1 5.5 8.7 8.8 10.2
Initiatives for safety and health
The company regards safety as one of its most important issues and strives towards an environment and education that allows employees to work with safety and peace of mind, such as the establishment of the Study Hall as an educational facility and the implementation of safety education also including non-regular employees. In addition, based on the recognition that employees being able to work healthily improves the wellbeing of employees and their families, and leads to the improvement of productivity, we established a Health Declaration and have started health management initiatives.
On March,2022, the company was also certified as one of the Health & Productivity Management Outstanding Organizations of 2022(Large corporate sector).
SDGs Indicators 8.8.1

Particularly relevant SDGs targets
8.8