With our purpose, "Passion in Creating Tomorrow", the Pacific Industrial Group is promoting sustainability management under the long-term vision PACIFIC GLOCAL VISION toward 2030, the 100th anniversary of our founding, and beyond.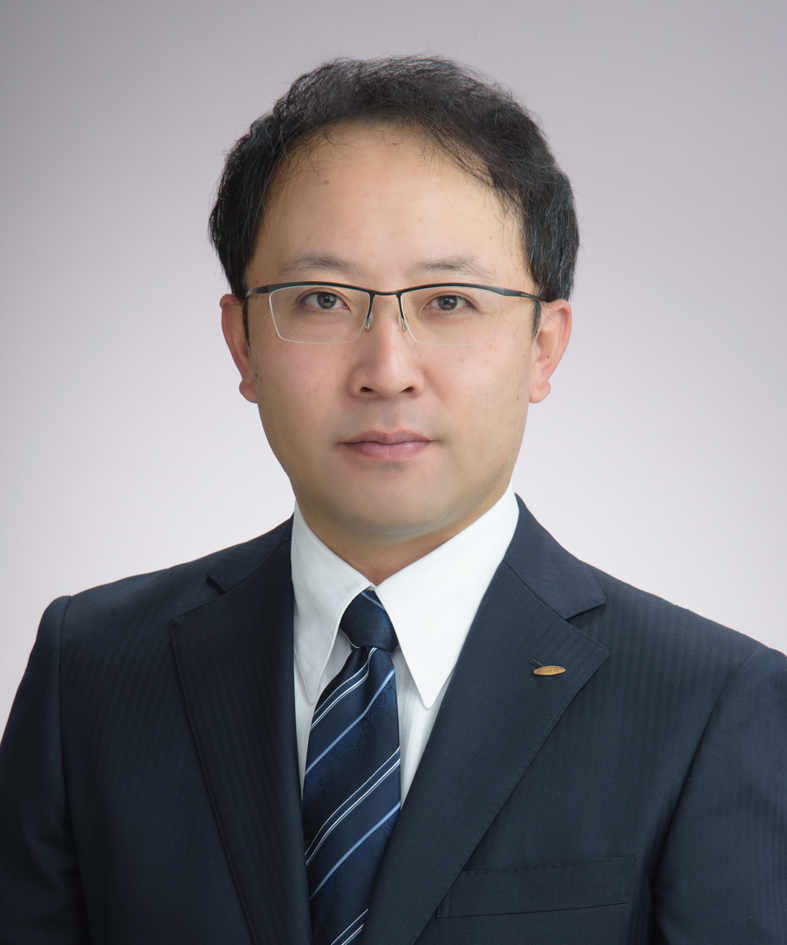 Steadily Promoting Business in the Midst of Upheaval
As the transition to a mobility society accelerates, including CASE and electrification, the environment surrounding our Group is becoming increasingly severe and uncertain due to the spread of COVID-19, soaring resource prices and restrictions on the supply of parts and materials, as well as the situation in Ukraine.

Under these circumstances, our Group has worked to prevent infections, promoted cost improvements, built a production system to match order fluctuations, and secured personnel and parts. In addition, we have formulated the PACIFIC Environmental Challenge 2050 in light of social issues such as SDGs and carbon neutrality, and we are working to reduce CO2 emissions.

In the stamping business, we promoted development and sales of products for electrified vehicles, such as ultra-high tensile strength steel products using the cold press method that contribute to car body weight reduction, functional parts such as battery cases and those from forging presses, and molding products that contribute to wheel caps and sound and vibration insulation. In response to growing needs for lighter weight products, a new plant for stamping products is under construction adjacent to the Higashi Ogaki Plant in Ogaki City, Gifu Prefecture, with an eye toward carbon neutrality.

In the valve business, together with our Group company Schrader, we are developing tire valves, on which our company was founded, as well as Tire Pressure Monitoring System (TPMS), car air conditioning valves, and industrial valves. We are also focusing on developing control valves for heat-pump-type car air conditioners, which are expected to be increasingly used in electrified vehicles.
Initiatives Dedicated to Material Topics
In 2020, based on the SDGs (Sustainable Development Goals), we have identified our Group's key issues as material topics, and last year we formulated major initiatives and KPIs based on them.

The elements of the material topics, including human rights, human resources, the environment, and responsible procurement, are incorporated into our Group's "Code of Conduct" and "Supplier Sustainability Guidelines." We are implementing specific initiatives with our suppliers in Japan and overseas, as well as promoting awareness through study sessions, the company newsletter, and e-mail magazine among other means.

As for "solving social and customer issues through products," we are working on cost reduction, weight reduction, and environmental impact reduction through LCA using our product and material development, construction methods, and production technologies. As for new product development using existing technologies, following release of "e-WAVES," a multi-sensing logger for vaccine transportation and other applications in 2021, June in last year, we launched "CAPSULE SENSE," a cow body condition monitoring system that contributes to solving the problems of cattle farmers who are suffering serious labor shortages.

With regard to the urgent issue of "mitigation of and adaptation to climate change," in May of 2021, we endorsed the TCFD recommendations and worked to refine our analysis of the risks and opportunities that climate change poses to our Group while using scenario analysis techniques. In particular, regarding the introduction of renewable energy, we are actively promoting the installation of solar power generation systems at our domestic and overseas plants using PPA, working to achieve 100% renewable energy in the Kyushu and Tohoku regions, and continuing our initiatives to achieve a 20% renewable energy ratio by 2030.

More Active Roles for Diverse Human Resources
Regarding "respecting human resources and their active participation," we are proceeding with human rights due diligence in accordance with our human rights policy, which was formulated in February of 2021. In addition, as part of our health initiatives, we were selected under the 2022 Certified Health & Productivity Management Outstanding Organizations Recognition Program (large enterprise category)." Currently, we are establishing targets for the ratio of female managers and strengthening the recruitment of female employees to enable diverse human resources to play an active role. In the future, we will accelerate diversity and inclusion management by creating an environment in which everyone can demonstrate their individual characteristics, not only women, but also foreign nationals and mid-career employees, in a variety of situations. We will also promote education by rank and digital skill training to create an organization and culture in which diverse human resources can grow and create new value.

We appreciate your continued support.


President, Member of the Board