Message from President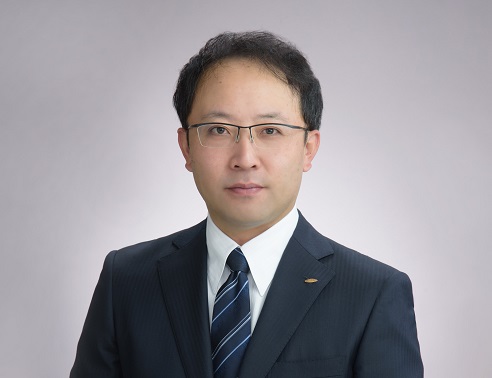 Passion in Creating Tomorrow
In 1930, our company was founded in Japan with the challenge of domestically producing valve cores for automobiles.
We share the founding spirit inherited from our predecessors with our colleagues around the world as a universal sense of values known as "PACIFIC VALUES". With the purpose of Pacific Industrial group, "Passion in Creating Tomorrow, we are building a foundation for growth that will enable us to make great strides toward the future.
In the stamping and molding business, we are focusing on the development of ultra-high tensile strength products that contribute to weight reduction and molding products that improve quietness required by the shift to electrification, and in the valve products business we are accelerating product development for electrified vehicles that make use of our core technologies such as sensing and fluid control. In addition to investing in the development of our mainstay products, we are also boldly taking on the challenge of developing new businesses that solve social and customer issues, with a long-term perspective of business domain expansion.
As an initiative that emphasizes employees, we are improving engagement and creating a workplace where diversity is recognized and respected, and promoting the shift to a corporate culture that encourages employees to challenge themselves.
In order to continue to be an entity that is valued by society, Pacific Industrial Group aims to be a company that contributes to the realization of a sustainable society by fostering trust with all stakeholders and promoting the creation of new value together with our colleagues around the world.


President, Member of the Board